Stop looking, start building
User Interfaces Work Best WIth React.js
Our React.js developers have been behind the creative development of user interfaces of top applications and websites. Talk with us if you want to see yourself at the top too!
Services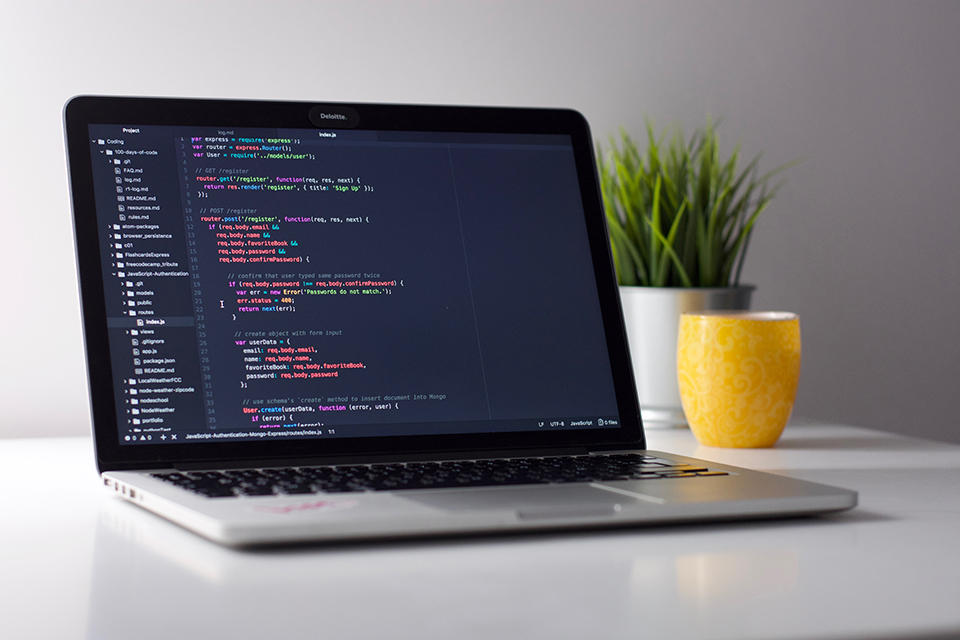 Incredible Face-Lift With React.js
React.js designers at Teksmobile are masters in the art of UI designs. A great user interface keeps users interested and engaged with your web application. We have sketched out and programmed quite a lot of them since Facebook released into the open.
With a humongous library of components at our disposal, we can guarantee a well-written, fully-functional, and smooth-flowing app based on React JavaScript. Since it's inception, React.js has powered a great many apps- Facebook, Instagram, Netflix, and, perhaps, yours could be next.
At Teksmobile, we bring to you a production experience of almost 15 years. We have been coding and drawing for so long, changing our methods to adapt to the trends for all this time. You can expect an exciting ride as we take your idea and breathe life into it.
React.js Made Easy
Why Teks Is Your Best Option
Accessibility with React.js
The React.js library developed by Facebook was built to address several problems that the social media giant was facing. Since it is open-source, you get access to the complete library that has the potential to transform your application.
Additional Libraries
The React library might not have all the runtime components that your app requires to function as you want. Therefore, we integrate other libraries like Gatsby.js, Next.js and various API services to make your application the complete solution storehouse.
Codebase Management
Stack on stack of codes and multiple libraries need to be stored in an organised fashion to facilitate smooth modifications and fixations in the future. We take care of that without a fuss. 
Creative Designers
Our team has some of the most creative and articulate designers that you'll ever meet. They have a knack for creating stunningly attractive screens with emphasis on user satisfaction. Trends keep changing but our crew stays on top of them and sets some on the way.
Authorisation Transparency
We will write the codes for you and also remember that it's yours. All changes would be made after your approval. You are the leader and we will follow your lead, while also offering suggestions on the way to make things better. 
Highly Experienced React Techies
Even though the React library is relatively new, our programmers were quick to acquaint themselves with its ins and outs from the moment it released. With every project, we learn and do something, thus, enabling the progress of both our clients and our team.
Level Up With Teks
What Happens Behind the Scenes
Stage 1: Initial Meeting
Discussions on your idea

Practicality of the idea

Determining the approach

Your Approval
Stage 2: Designing the UI
Wireframing the interface

Deciding the flow

Animation features

Your Approval
Stage 3: Development
Writing the codes

Sticking to the pre-decided approach

Maintaining readability

Regularly reporting to you
Stage 4: Testing the Program
Testers find bugs and anomalies

Checking all functions thoroughly

User experience enhanced

Your approval
Stage 5: App Deployment
Final checks before launch

Submitting to application stores

Uploading to your server (optional)

Release date
Stage 6: On-call After Launch
Keeping in touch

Marketing advisory

All-round app support

Start a new project
Leaders of UI design
Awesome Interfaces are a Step Away at Teks
Responsible Developers
One thing that these years of service have taught us is to be responsible for your idea and with the quality of codes we write. We don't take undue credit. Neither do we shift the blame when things go wrong. You can count us to be good partners, even when things go a bit awry.
Prudent Decision-Making
While most of the decisions lie in your hand, the Teks team assisting you will have to make crucial choices regarding things that are purely technical. You can rest assured that they possess ample experience to handle things with your goals in mind.
Resourceful App Solutions
Teksmobile aims to provide you with guidance and structure as you go ahead with your app idea. We implement automation and deploy expert individuals to bring you success beyond doubt. 
Our React.js Developers Offer Cross-Domain Expertise
React.js Solutions For All Industries
Travel

B2B Events

Lifestyle

Enterprise Mobility
On-demand services

Healthcare

Photography

Real Estate
Education

Social Networking

Shopping & eCommerce

Lifestyle
Get In Touch
Hire Our React.js Developers Now!
Contact Us!