SaaS App Development Company
We are not just another cloud service provider. We specialise in designing, building, maintaining and upgrading dynamic software-as-a-service (SaaS) solutions for your needs.
More Powerful Software. More Functionality Control.
Teksmobile is a global leader in software innovation and cutting-edge, customised SaaS services. Our state-of-the-art SaaS solutions use the latest web technologies, offer on-demand access, and deliver greater flexibility to users.
Software-as-a-service (SaaS) has emerged as one of the most important elements of the global digital transformation trends. The demand for bespoke remote software solutions (that are integrated into your infrastructure and can be used by remote users) is going up at a rapid clip. Our SaaS developers work with you to create solutions that save time and money, open up new opportunities, minimise development resource requirements, and ensure greater customer conversions.
360° SaaS Development Services. Brought To You By Teks.
SaaS Development
Our SaaS app development experts specialise in creating powerful, enterprise-grade SaaS applications and customising full-scale SaaS architecture systems.
Software Reengineering
The latest tech tools, platforms and cloud infrastructure are used to create multi-tenant SaaS systems from existing software systems.
Secure API Integration
Get custom-created APIs seamlessly integrated in your software. Full support for one-time and continuous integrations.
Managing Tenants & Subscriptions
We provide end-to-end software tenancy solutions, covering account management, software provisioning, payment processing, cataloging, and more.
Testing & Monitoring
SaaS performance is tracked on an ongoing basis with our active monitoring system. We also perform infrastructure testing, design & ops testing, and release management.
Software Security
The latest digital security standards and regulations are adhered to, while creating/updating SaaS solutions for clients.
Why Choose Teksmobile For SaaS Development?
When you hire SaaS developers from our team, you get access to:
01
Best SaaS Development Practices
We provide continuous integration, continuous delivery and continuous testing of all our SaaS solutions. From bootstrapped startups to large enterprises - we offer customised digital products for everyone.
02
Best-In-Class Technologies
Get SaaS applications and solutions powered by the best frameworks (Drupal, Django, Ruby-on-Rails), the most popular coding languages (Java, PHP, ASP.NET) and the best cloud platforms (Google Cloud, Amazon Web Services).
03
Best Agile Methodologies
SCRUM and other leading agile development technologies are regularly used by our SaaS app developers. That, in turn, ensures shorter development cycles, smoother collaborations, faster time-to-market, and instant updates.
04
Best Security Standards
Our SaaS app development services are fully sensitised for client data protection and handling. The latest digital application security standards are adhered to - so that there are no problems with data integrity at any time.
Teksmobile Offers Multi-Industry SaaS Development
Our SaaS developers and maintenance experts offer cross-domain SaaS services. Some of the industries we create SaaS solutions for are:
IoT applications

Food technology

Enterprise software
Social media management

Entertainment

Finance & Banking
Healthcare services

Education Technology

On-demand services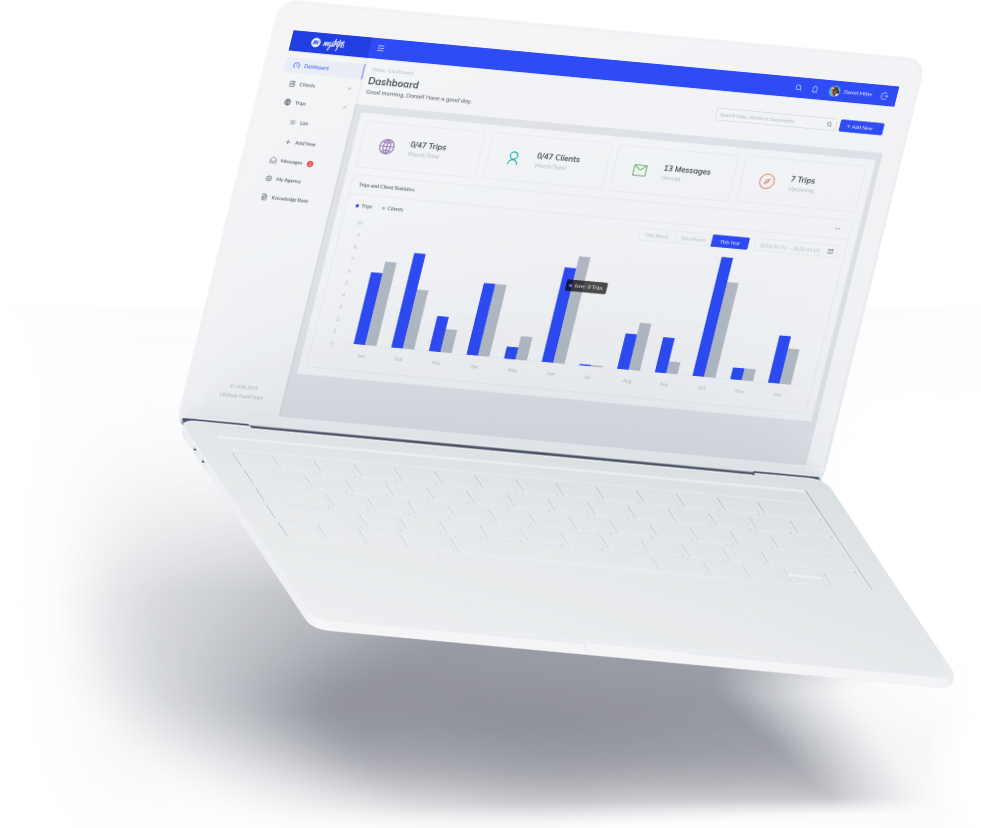 SaaS Support Whenever You Need
From integrating SaaS applications with the help of third-party APIs and creating powerful, bespoke analytics systems for generating data insights, to managing the SaaS apps on the cloud – we stay with you at every stage. Our solutions are fully scalable, to suit your exact requirements.