Your Search Ends Here
Research Driven User Experiences That Delight
Great design is a key to success. We at Teksmobile strives to deliver simple, clean and usable products that solve user problems. We create beautiful, fast and secure web & mobile applications tailored exclusively for your business goals.
How We Design
Meaningful Digital Products & Experiences
Strategy
Design thinking, New direction, Challenge status quo
Design
Crafting Functional & Beautiful Pixels & Non-pixels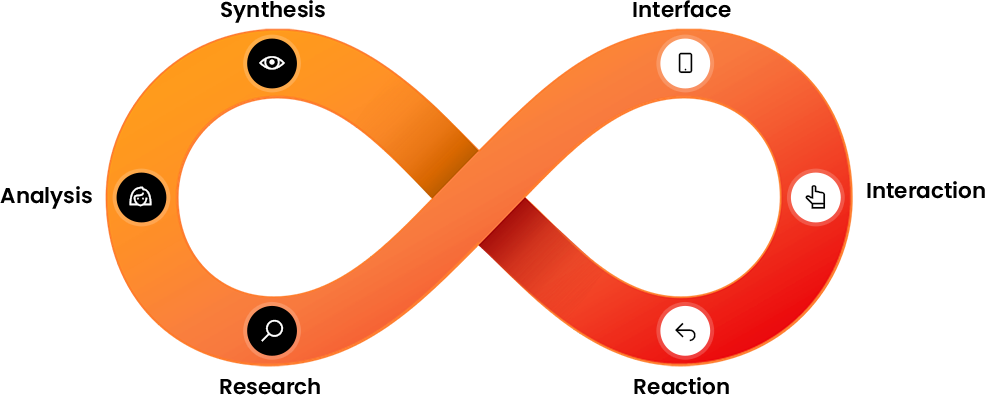 Services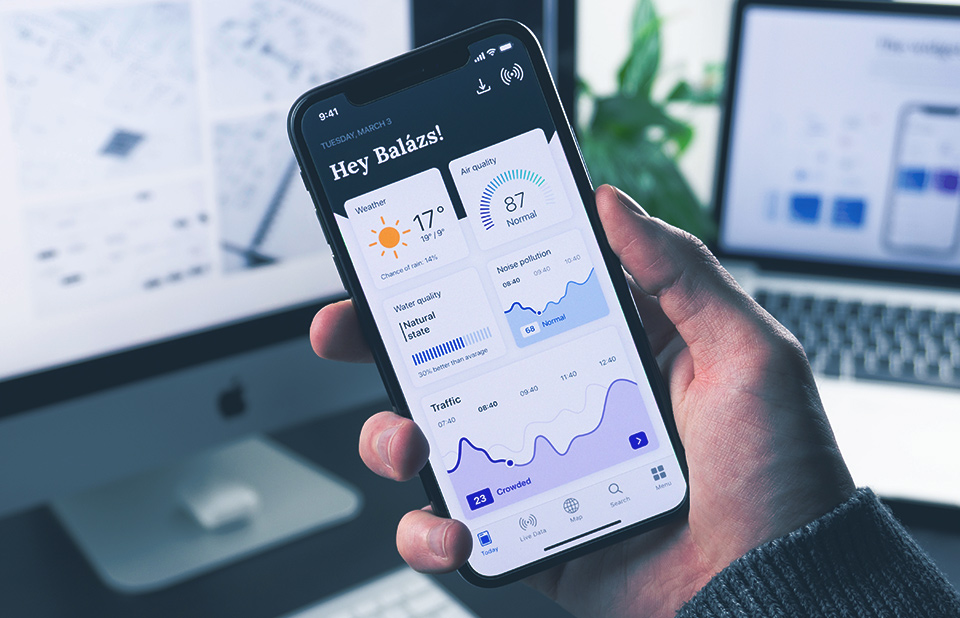 UI/UX Design Services That Add Value
An ideal UI design solution should seamlessly plug the gap between a digital product and the human brain. For the in-house design engineers at Teksmobile, this is the primary objective. We follow detailed Human Interface Guidelines (HID) that appeal to your customers and offer stunning user experiences.
Our UI/UX engineering solutions are also fully customised for your needs. We make sure that the mobile app and other software designs motivate your end-users to get involved, learn more and explore more. Higher engagement levels are assured, when you use a custom software designed by Teksmobile.
Mobile Application Development
How Do Our UI/UX Design Team Work?
01
Review Project Scope and In-depth Research
To come up with the best UI/UX solutions for you, we love doing all the homework. At the very outset, we try to get an idea of the precise design requirements and revamps for your software platform(s). Next up, we perform a thorough analysis of your competitors' products. This information helps us in chalking up the plans from ideation to a physically designed digital product.
02
Wireframing and Information Architecture
This is the stage when our UI design plans and layouts are planned and finalised. Initial wireframes are sketched, incorporating all the information architecture (IA) flow, user navigation or user-flow, and communications. These are shared with you for feedback and suggestions. The step is iterative, and modifications are made on priority basis by our UX design engineers.
03
Storyboarding, Validation and User Testing
In this step, all the initial wireframes and design concepts/assumptions are validated. For most of our UI/UX design & engineering projects, we create detailed storyboards - to get an overall picture, and implement design improvements as and when required. Next up, user testing (both in-house and remote user testing) is conducted, to capture feedback and make enhancements.
04
Project Delivery, Deployment and Support
We offer seamless design concept integration to all our clients. UI/UX designs are deployed in a systematic manner for web applications/mobile applications. Post-delivery, if you need any design changes and/or functionality tweaks - just say the word, and our UI/UX designers will be on the job.
Mobile Application Development
Think your idea makes lives simpler? We would love to create an experience around it!
Want Us To Design Your Next Project?
How We Design
Design Tools We Frequently Use
Make The Right Impression On Your Users
Design Innovation Like Never Before
Teksmobile presents the perfect mix of creativity, innovation and usability in each of its app design/software design solutions. All projects are handled by experienced graphic designers, motion graphics experts, 3D animators, and UX experts. We understand that your digital product needs to stand out and capture the imagination of end-users, and that's precisely what we help you achieve.
From Node.js, AngularJS and HTML5 to Bootstrap, Javascript, CSS3 and more, we are experts in a wide range of front-end development tools and frameworks. Our designers work closely with front-end developers, to deliver fully optimised and immersive UI/UX design solutions for you.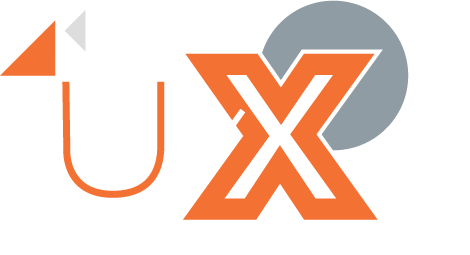 Get In Touch
Think your idea makes lives simpler?
We would love to create an experience around it!