At Teks we are 99.99% Mac fans. Here are some productivity apps / tools we use daily:
1. BBEdit
This small program that I just cannot live without. Its an advance text editor which is not only light weight but the biggest fun factor is that you need not save anything. It caches everything without saving. You can take up temporary notes, or just use it as an intermediary copy-pasting tool. A quick tip : Use Option + Select to select text vertically. See below: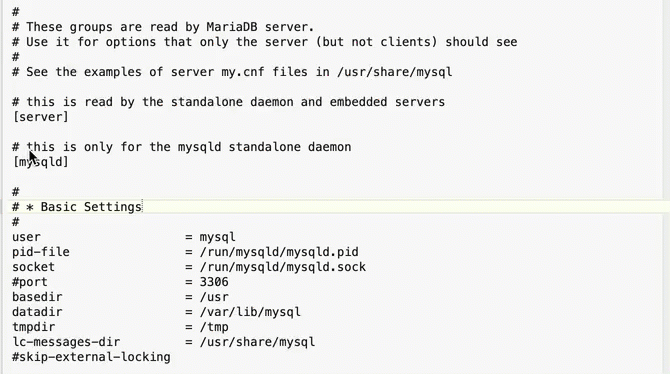 Link : https://www.barebones.com/products/bbedit/download.html
Note the free version is enough for 90% of the daily tasks. It will keep asking you to trial the paid version and keep asking you to upgrade during trial, but you can skip it totally.
2. LibreOffice
This is a must have tool for all who don't want to use the bulky office suite for Mac or Windows. Its totally free and I've been using it for many years now. I'm sure you'd love it too. I love it so much that I never use Mac's own office suite like Page or Keynote etc. LibreOffice guys have done a great job and Kudos to them!
Link : https://www.libreoffice.org/download/download/
3. Flycut
I cannot live without Flycut. Its a must have for everyone. I wonder if they make it for Windows too, but every Mac user must have this. This small tool lets you have upto approx 99 copy paste history of your clipboard and then you can easily paste items using other shortcut. As developers need to copy paste a lot from various other parts, we never worry about copying something again after I've copied another item. We just use the history of the copied items. It just works wonderfully.
Link : https://github.com/TermiT/Flycut
Mac App Link : https://apps.apple.com/us/app/flycut-clipboard-manager/id442160987?mt=12
4. Krisp.AI
This small little tool is a paid one and its pretty cheap, but its worth its price. Approx $60 per year. I can literally cut off any background noise when I'm talking over a call. Its a miracle. Even a knock or a person walking in or making keyboard noises get filtered out. If you take a lot of calls, this tool is a must have.
Link : https://krisp.ai/
5. Unsplash
This isn't a tool, but more of a free photo site. Its the best if you want to grab some visual image quick and easy. I've been a fan since long and I'll keep using it a lot.
Link : https://unsplash.com/
6. Mattermost
Slack's free version with unlimited users and a bit less frills but it works like a charm. We've set this up on a cheap VPS and we're so happy we don't have to worry about Slack's file or user limitation. There is absolutely zero maintenance except when there is a new release which is pretty much documented.
Link : https://mattermost.com/download/
7. SnagIT or Screen-O-Matic
I've been using SnagIT for many years now and I'm a loyal customer ( Yes, it's paid ). I use it daily for making quick feedback, videos etc. There is a free tool called Screen-o-Matic which I have tried but it doesn't match with the capabilities of SnagIt. I think for starters anyone can use Sceen-O-Matic and then advance users can jump to paid SnagIt.
Link: https://screencast-o-matic.com/
Link : https://www.techsmith.com/screen-capture.html
8. AdBlocker Plus
I use this for many months now and I'm super happy that I've started using this to not only save myself from data protection but also cut out the unnecessary bandwidth( Not that I have limited). Some websites detect it and ask me to turn it off, Its my discretion to keep it or just move on. Who likes those annoying ads anyway!
Link: Adblock Plus
Hope this helps any or every Mac or iOS Developer or even Android developer or Mac User to boost their productivity to the next level!
Related posts