Teknowledge Software is an end to end mobile application development agency. We've been in the business since 2006, designing apps for clients around the world on the Android and iOS platform. We've recently been featured on Clutch, a B2B ratings and reviews platform that contains lists of businesses who are leaders in their field. This has led us to reflect on how we got here and where we're going.
In a nutshell, I started this company to bring together the two things I like the most – technology and innovation. I wanted to take control of my future, and along with that, gradually make my name as a software entrepreneur that people could rely on. Teksmobile – my mobile app and software development company – started its journey way back in 2006, before iPhones and Android devices were launched.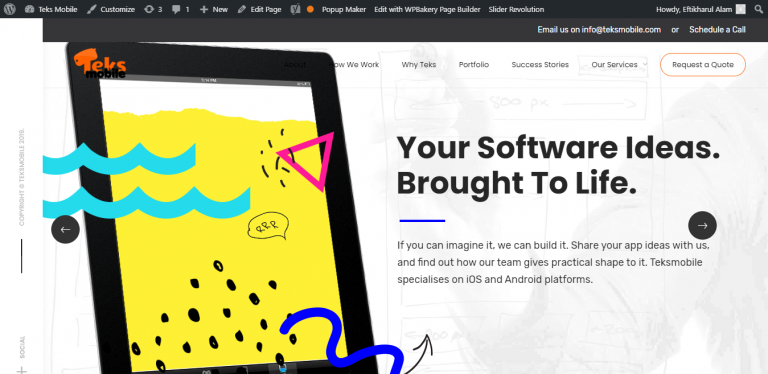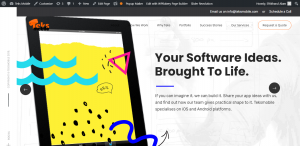 Technology excites me, digital solutions excite me – and as the head of this company, I have gotten the chance to follow these interests in the best possible way. This has led us to succeed in the field of mobile apps and providing B2B services that are essential for you and your business.
Teksmobile specializes in making mobile apps, creating custom software, and providing end-to-end digital transformation services – but if there's one thing we really excel in, it is being the driver of digital innovation. From precision agriculture tools, API solutions, IoT products, AI chatbots – Teksmobile has always pushed the envelope, as far as technological breakthroughs are concerned. We do not follow any set standards, we set our own standards. 
We're not resting on our laurels though. We're taking this time to further develop ourselves and our business so we can continue to deliver excellent results for our clients. The COVID-19 pandemic and ensuing economic calamity has affected businesses of all shapes and sizes. We've been continuing to help our clients and advising other businesses on how they can achieve our success.
I have a main piece of advice that I would tell all business owners – actual and aspiring:  follow their dreams, analyze their respective market segments, and above all – be alert to upcoming industry trends and opportunities. As an entrepreneur, it's all about identifying the right opportunities, establishing genuine USPs for their companies, and maintaining top-notch quality of service. Be prepared to slog it out too. I have worked practically round the clock for 15+ years, and I don't regret a moment of it.
If you're looking for more advice on how to join our legions of satisfied customers, please contact us today!
— Hussain Fakhruddin, CEO
Related posts